Part 1 of 2
By Michael Solomon, PhD, MBA, Practice Lead, eCare Management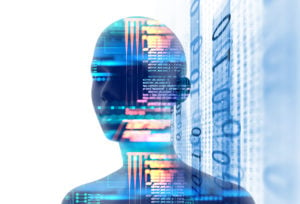 What a difference a few months makes in the health care industry's embracing of artificial intelligence (AI). The practical application of AI has reached new heights in response to the novel coronavirus and COVID-19, the disease caused by the virus. The core technologies of AI discussed in my previous posts, machine learning (ML) and natural language processing (NLP), are powering applications to aid people with COVID-19 symptoms, augment clinicians' assessment and diagnosis, and forecast severity of the disease. At the same time, the inadequacies of health information exchange (HIE) are in stark view as a major limiting factor to realizing the potential of AI to help manage a public health crisis. The pandemic is a wake-up call to all stakeholders in the health of this country's population to move into high gear with innovations and investments to roll out a national health information network.
In this two-part article, we'll look at the major role of AI technology in the health care system's efforts to manage the pandemic and the potential for a greater impact with the right health information infrastructure.
AI's role in remote patient screening and triage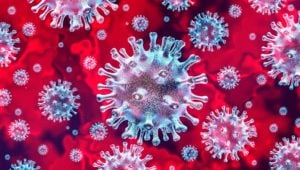 The highly contagious coronavirus and the need to manage healthcare facility capacity for the sickest patients makes remote applications that guide individuals who are experiencing symptoms a must. Health systems and insurers are offering mobile apps, web portals, and chatbots to aid individuals in determining whether or not medical attention is needed and if so, what to do.
Predictive analytics – incorporating machine learning -- turns a static, simplistic screening tool into one able to produce results that augment the clinical team's efforts in light of the rapidly changing and complex situation with this novel coronavirus. Oscar Health's COVID-19 Risk Assessment and Care Plan is just one example where a variety of factors about a person, including geographic location, demographics, recent diagnostic tests and results along with symptoms are used by an AI-based model. The individual's level of risk of being infected and potential severity, along with socio-economic factors and preferences are used to provide a personalized message communicating suggested next steps the individual should consider.
To expand the reach of a COVID-19 screening tool, particularly to populations without broadband access, averse to computer apps or with health literacy challenges, chatbots, such as the AI-powered coronavirus self-checker developed by the CDC and Microsoft, use NLP to capture a person's verbal or text message responses to the assessment. A well-designed chatbot has the advantage of adjusting questions based on previous responses more naturally than the more basic application interface.
"Intelligent" detection and severity prognosis
One of the promising clinical applications of AI before the pandemic was augmenting radiologists in image-based medical diagnosis. These AI-powered applications use algorithms based on expert knowledge and modeled for machine learning to continuously improve reliability and accuracy as more data is available. The applications have been found to be beneficial in helping physicians detect, evaluate and monitor lesions in the lungs – more consistently and in less time than completely manual assessments. Now this type of AI technology is being re-purposed to detect COVID-19 and assess the extent of affected lung tissue, fluid in the lungs, or pre-existing lung disease.
Detection of COVID-19 and predicting the severity of patients who test positive as early as possible using AI is helping clinicians be more proactive with treatment and to better allocate limited resources. A combination of diagnostic test results (e.g., blood test, x-ray), symptoms screening, risk assessment, and predicting the immune system response could be used to determine which patients are more likely to develop severe cases of COVID-19, including acute respiratory distress syndrome.
The Health Information Exchange Problem
As these examples of AI's contribution to COVID-19 management show, ML has a critical role. As each day goes by, new risk factors and symptoms of COVID-19 are being reported. And, patterns local to a specific region are emerging. The models driving these screening applications need to be "trained" as additional data and outcomes are reported to maintain usefulness and have a shelf-life longer than a few weeks in this dynamic environment. This rapidly evolving understanding of symptoms, predictors, and appropriate treatments means the applications must adapt to new evidence – a perfect application of ML. This requires that large volumes of relevant data be fed to the models real-time. Limited access to data, lack of liquidity, missing information and "noise" (i.e., incorrect or irrelevant data) compromise the accuracy and reliability of these applications – an unfortunate but fixable problem.
In the wake of the COVID-19 pandemic, we need to transform our approach to HIE, noted Dr. Niam Yaraghi in a recent blog from the Brookings Institution. The scope of health information must expand beyond demographic and clinical data to a broader set of people's activities; I would add social determinants of health. Yaraghi also asserts that the pandemic shows the need for HIE to be national in scope, if not international.
The next article in this series will look at drivers for a national health information exchange, the technology foundation that exists today to support it and how we as an industry can begin to reduce the "noise" and improve the liquidity of data required for online, AI-based applications operating in a complex, rapidly changing environment like the current pandemic.
Are there other areas you'd like me to cover in a future piece in this series? If you have thoughts or questions about anything I've covered on AI and health information exchange, drop me a note at michael.solomon@pocp.com.
Related Posts:
Three Cutting Edge Areas to Consider as AI Turns to More Practical Matters
Beyond the AI Hype: Practical Applications to Augment Medication Management Decisions (Part 2)