By Michael Solomon, PhD, MBA
Big moves by market-leading commercial payers signal sweeping transformative change is underway for health insurers and pharmacy benefit managers (PBMs). This change has the potential to vastly improve healthcare delivery by bringing down the information silos that cultivate disparate data and compromise patient care. First, United Health Group (UHG), the largest non-government payer, continues to grow its PBM, OptumRx. Anthem recently re-affirmed the company's plans to launch a PBM. CVS Health last month announced its intent to acquire Aetna, a combination that will bring the number two commercial health insurer together with a major PBM and its owner, the leading retail drugstore chain in the United States.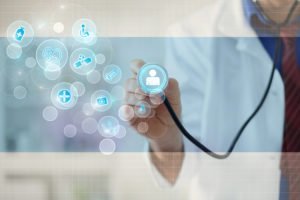 While much of the analysis in the media of this vertical integration is focused on cost synergies and health insurers' diversification strategies, the bigger story to the bottom line of these new combinations is how they will transform care models. This is especially the case in the area of managing drug therapy – by leveraging information technology and the integration of medical and drug data.
Three market forces help explain the push to integrate health insurers and their pharmacy benefit management under the same entity:
Expansion of value-based contracting. Almost half of Aetna's medical spend is paid under value-based contracts. Thirty percent of United Healthcare's members receive care from providers where value-based arrangements are in place, with UHG's medical expenditures for value-based care projected to increase almost 20% by 2019.
Growth of drug spend under the medical benefit. One-half of specialty drug reimbursement – the fastest growing segment of medications – was billed under the medical benefit in 2016. Most medications administered under the medical benefit are for oncology and autoimmune disorders – medical conditions where adherence, coordinated care, and ongoing medication therapy management are critical factors in patients' health outcomes.
The growing chronic disease crisis. Half of the U.S. population in 2025 will have at least one chronic medical condition requiring coordinated care to control health care expenses. Adding to this challenge, one-in-four adults are affected by multiple chronic diseases, which often require complex medication therapies.
For as long as I can remember, whenever discussing medication management challenges with chief medical officers at payer organizations, they would single out the "silos" of information at the health insurer and PBM as a major obstacle. These silos will soon be a thing of the past. In order to survive in a value-based care environment, health insurers can no longer manage medical and drug spend separately.
Essential to a more holistic approach to caring for their members is an information technology (IT) infrastructure consisting of:
An enterprise data warehouse containing a comprehensive profile of members' medical and drug history, utilization, and costs, and
Artificial intelligence applications at the population and individual consumer levels to detect health risks, drug therapy problems, etc., and to aid in determining the most effective interventions.
The business case for making these IT investments in an integrated health insurer/PBM is compelling. Bringing medical and drug benefit management together under one corporation fundamentally changes the business model for both. The principal measure of business performance driving the well-managed payer's bottom line becomes the overall healthcare spend.
With strong growth in drug expenses during the most recent three year period, how medications are managed is an attractive target for change. Medication therapy management (MTM), drug prior authorization, and formulary placement are three areas where the return on investment increases in an integrated model. The rest of this article will take a fresh look at medication therapy management conducted by pharmacists under this new structure. Future posts in this series will explore the remaking of prior authorization and drug formularies.
MTM goes Mainstream
Pharmacists' oversight of the medication therapy for individuals – particularly those with chronic medical conditions – improves medication adherence, helps prevent medication safety issues, and leads to better therapeutic outcomes. However, despite these benefits, Point-of-Care Partners' work in the field, as well as reports from others, shows that except for a handful of pioneers – health systems, payers, and retail pharmacies have been unable to build the systems infrastructure and adopt the business models needed to deliver clinically- and cost-effective MTM services. For most pharmacies (whether health systems-based or retail), the major barriers to a successful MTM service line are:
A business model where drug prescription volume is the core performance indicator, and
Lack of access to a comprehensive profile of the consumer's health and health care to accurately and efficiently detect possible drug therapy problems.
The integrated health insurer/PBM doesn't have these barriers. The ROI model for MTM now includes key health utilization metrics such as reduction in readmission rates and lower emergency department utilization in addition to drug costs. And, this combined entity can implement a unified flow of drug and medical information.
Access to an enterprise data warehouse that supports a holistic view of a patient's medical problems and history, lab values, medications (active and history) and past adherence patterns makes MTM at the pharmacy more effective in three ways. First, using analytics applications, consumers most likely to benefit from MTM services can be identified. Instead of just looking at drug spend alone – a common approach that has been found to be an unreliable indicator of the need for MTM, analytics can target consumers with particular chronic medical conditions known to benefit the most from MTM services and with evidence of factors (e.g., comorbidities, polypharmacy) that increase the risk of medication therapy failure.
Second, decision support to review drug utilization can deliver a more comprehensive profile of potential drug therapy problems. Valid drug-disease state contraindications and dosage level problems are more likely to be detected. Potential drug therapy problems that go beyond the prescribed drug(s) can be identified (e.g., indications of additional drug therapies needed for unrelated health issues).
Last, this comprehensive view of the patient and the advanced analytics enable pharmacists to focus their time on those consumers most likely to benefit from MTM services; consultations can be tailored to precisely match the health situation and needs of the individual. Pharmacists are also able to be more proactive in contacting patients and their doctors who show evidence of current or potential drug therapy problems.
The future of MTM services at Anthem, UHG, and a combined CVS/Health-Aetna with its retail pharmacy footprint are worth watching closely. Effective pharmacist-directed MTM on a large scale that is supported by the IT infrastructure described here will create a significant competitive advantage as well as be a major lever in controlling health care costs for the payer who successfully executes. Long after one-time cost synergies are realized from combining medical and pharmacy benefit management, gains in operational efficiencies, quality improvement, and controlling health care spend will be sustained. The drug and medical information silos will be a relic from the past.
What investments are these payers making in technology to support the unified information flows of an integrated health insurer/PBM? How will prior authorization and formularies be remade to make medication management more effective? Stay tuned for future posts to explore these questions.