By Ken Kleinberg, Practice Lead, Innovative Technologies, Point-of-Care Partners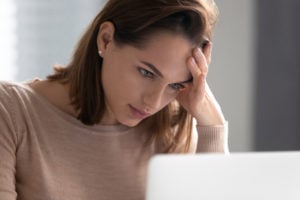 You're not alone if you've found it challenging to understand the impact of a few thousand pages of the recent regulations implementing portions of the bi-partisan 21st Century Cures on patient access, information blocking and exchange. The long-awaited rules from the Office of the National Coordinator for Health Information Technology (ONC) and the Centers for Medicare and Medicaid Services (CMS) were issued in early March and, as conveyed in our recent blog, revised in late April due to COVID-19. And if those aren't challenging enough, there's trying to understand how they fit in (or not) with the Trusted Exchange Framework and Common Agreement (TEFCA)--the most recent nationwide effort for a single on-ramp to interoperability.
On March 25th, 2020 the Discover Alliance, a new initiative aimed at promoting interoperability and connectivity thru partnerships/collaboration, held a Town Hall Meeting to address these topics. Moderated by Lee Barrett, CEO, EHNAC, the panel featured industry leaders such as Kelly Thomson, CEO, Strategic Health Information Exchange Collaborative (SHIEC); Scott Stuewe, CEO, DirectTrust; Paul Wilder, Executive Director, CommonWell Health Alliance; Chuck Jaffe, MD, CEO, Health Level 7 (HL7); Dave Cassel, Executive Director, Carequality; and John Rancourt, Director, Interoperability Division, Office of Policy, ONC.
This town hall and the topic focus was especially timely, given the greater need for interoperability being recognized due to the COVID-19 pandemic. What follows are my impressions of the most salient points made by the panelists and why.
Key to Advance: APIs
As presented by Chuck Jaffe of HL7, a key to interoperability advance over the last few years has been the significant move from messaging to the use of open application programming interfaces (APIs). In particular, industry has leveraged the potential of the Fast Healthcare Interoperability Resources (FHIR®) standard, now at release 4 and ANSI-approved. More than just an API standard, FHIR is becoming a platform upon which many initiatives are basing themselves. SMART on FHIR was one of the first, enabling secure data exchange and authentication, particularly for modern mobile environments. ONC's FAST (FHIR at Scale Task Force), as its name implies, focuses on scalability. Significantly, Apple supports FHIR, enabling a rapid uptake of Web-based remote patient monitors that send vitals to Apple Health, which then via clinical apps can update EHRs. Other big tech vendors with cloud capabilities including Amazon, Microsoft, IBM, Google, and others are also embracing FHIR, and will make it easier for developers to create more scalable apps to access healthcare data.
There are also notable FHIR accelerator programs, including Argonaut (provider-to-provider), Da Vinci (payer-provider – POCP is heavily involved providing program manager services), CodeX (cancer care and research), CARIN Alliance (consumer-directed exchange), Gravity (standard medical codes in support of Social Determinants of Health), and Vulcan (public-private research). New efforts are now forming around use cases around morbidity and mortality reporting to CDC and other needs around COVID-19. POCP has been a major proponent of FHIR-based interoperability advance, specifically around high priority use-cases in support of value-based care.
Advancing at a National Scale
As described by John Rancourt of ONC, the new rules from CMS and ONC are aimed at providing unprecedented access for patients to their data and removing barriers to interoperability. The ONC rule especially addresses information blocking where stakeholders may have put business practices in place to block, slow or stall information exchange, such as onerous pricing or using security or privacy as an excuse (the regs provide half a dozen exceptions to ensure that legitimate reasons are considered). POCP sees these regs as a boon to health IT vendor innovation (especially mobility, analytics, and Population Health Management companies) working with EHR vendors to provide value-added services, such as aggregating provider and payer information to improve consumer choice. ONC is also the driving force behind TEFCA. It has chosen the Sequoia Project as the Recognized Coordinating Entity (RCE) which is working to develop a comprehensive Common Agreement by working with many stakeholders.
Dave Cassel of Carequality outlined the significant progress that has occurred at a national scale via their trust framework used by a variety of health information exchanges (HIEs), health information networks (HINs), service providers, technology vendors, Personal Health Records (PHR) initiatives, and payers. Although not explicitly stated, we see their efforts serving as a template for TEFCA in efforts to create common legal and technical requirements to connect pockets of interoperability on a wide scale thru a single on-ramp for numerous entities, especially federal agencies taking part in the eHealth Exchange.
One outstanding issue with TEFCA is which interoperability standards it will support. The current draft focuses on established Integrating the Healthcare Enterprise (IHE) approaches, and specifically not FHIR, which many consider as not yet having needed and proven scalability. We need to use what we have today--or, as Cassel called it "dusting off what's in the closet" --- at least in the short term.
A Needed Push
One of the proven approaches to interoperability at a national scale are the Direct "push" messages as enabled by DirectTrust. Scott Stuewe's view is that there is a significant amount of work already done with information exchange, and it should be used more effectively for needs now – effectively the go-to approach. He continued that times of triage are not when you attempt to build something new that might take years. He implored organizations to use existing vendors, approaches and assets. He maintains that they already have a network operating at a national scale with robust security and authentication, as evidenced by dozens of members, more than 40 health information services providers or HISPs, and few hundred thousand provider health organizations sending tens of millions of transactions monthly.
However, we still see challenges. For example, Direct addresses to support Direct messaging are often not provided or updated. Additional provisions in the ONC and CMS rules aim to require better provider contact and address data, including "shaming" organizations that don't provide their data by publishing their names.
HIEs at the Regional and State Levels
Since HITECH a decade ago, we've seen a surge and then contraction of health information exchanges (HIEs) in the country as regional and state initiatives attempt to reach sustainable value and participation. Eighty of the most prominent are now helped in this endeavor by SHIEC, a national collaborative of many of the exchanges in the country. SHIEC's CEO, Kelly Thompson, sees challenges like the corona virus disease 2019 (COVID-19) crisis as what HIEs are made for – factoring in future crises stemming from hurricanes, fires, earthquakes, etc. In short, the need to exchange information is higher than ever – including at a more national scale (e.g., tie-ins to TEFCA). As HIEs look to provide increased value, opportunities include connecting health IT to COVID testing locations, social service organizations for food and housing, registries, emergency response units, schools/universities, etc. SHIEC also provides an opportunity for technology developers to more readily reach the HIE audience through their Strategic Business and Technology (SBT) program.
The Lego Building Blocks to Improve Consumer and Business Choice
Paul Wilder, the new director of the CommonWell Health Alliance, a national technology platform for vendors to offer key interoperability services, wants to see a more uniform approach to exchange at least in terms of how stakeholders connect. Often patient data exchange gets stuck on such issues as one opt-out consent flag. In times like COVID-19, security and privacy needs may be less important than getting the data needed for a patient in dire need, and for larger scale data analytics. Opt-out makes more sense as the default, as does greater use of population health data exchange and query capabilities. CommonWell already aligns with where TEFCA is heading, and we expect that they become one of the first and most prominent "contestants" (as Wilder described themselves) for TEFCA's Qualified Health Information Networks (QHINs).
Closing Remarks
Among the takeaways from the town hall were a recognition that the final CMS/ONC rules are more a foundation than a ceiling, that there is already a large amount of technology deployed and available that should be used more effectively, and that a greater focus on sharing knowledge would raise our national and local capabilities. Case in point: The Discover Alliance iNavigator Platform is being designed as a "Living Library for Interoperability." It attempts to be a single authoritative card catalog, pointing to where assets are located and how to access them. Along with a Unified Service Catalog for health information exchange, and a Healthcare Process Improvement collaboration initiative, efforts like these do bode well for a better system to emerge as we come out of our fight with COVID-19.
And, as always, reach out if POCP can help you refine your interoperability roadmap to include key learnings from multi-stakeholder initiatives and standards organizations or get ready for FHIR APIs and TEFCA. You can reach me at ken.kleinberg@pocp.com.
Related Resources
Take Note of the Health IT Opportunities Emerging From the Final Interoperability Rules of ONC and CMS
CMS and ONC Interoperability Rules Will Affect You. Let Us Count the Ways