By Tony Schueth, CEO and Managing Partner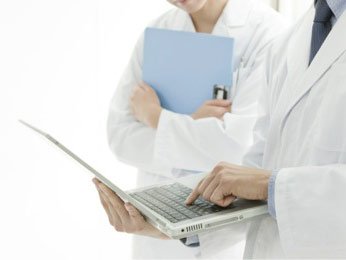 A new revolution is coming to the point of care. It leverages electronic prescribing (ePrescribing) to provide accurate, patient-specific information on medication prices and related out-of-pocket (OOP) costs at the point of prescribing. As described in our last blog on this topic, such actionable information will help reduce costs, improve medication adherence and outcomes and enhance patient and provider satisfaction. This blog describes recent advances and six opportunities for improvement.
Developing RTBC for drugs covered under the medical benefit. The current Real-Time Benefit Check (RTBC) transaction focuses on medications covered under the pharmacy benefit. Yet a similar transaction is needed for specialty drugs covered under the medical benefit. The use of specialty medications is rapidly growing and roughly half are covered under the medical benefit. Use of RTBC could help identify the benefit the drug is covered under and address long-standing issues of transparency and access. It could also help providers understand benefit restrictions, find less expensive alternatives and identify the appropriate specialty pharmacy to fill the prescription. This will help lower costs and improve speed to therapy, outcomes and patient satisfaction while reducing hassles for the prescriber. However, RTBC for medical benefit drugs is on a longer-term horizon because specialty pharmacy is in the very early days of automation.
Improving formulary and benefit (F&B) files. The need for F&B files will not go away with the advent of RTBC. Rather, F&B will evolve to support RTBC by consistently alerting prescribers of the need to perform a RTBC due to such mitigating factors as noncovered drugs. Thus, eligibility-informed formulary is still important because it helps determine whether an RTBC is needed. As a result, payers must address the shortcomings in F&B data. For example, they must improve the completeness and accuracy of data regarding individual patients' insurance coverage, coverage restrictions, therapeutic class guidelines, and deductibles. The need for prior authorization will migrate to the RTBC response transaction, where it can more accurately reflect member-specific benefits.
Fixing the prescription rework challenge. ePrescribing vendors need to be innovative to address a challenge related to prescription rework when using the RTBC. Prescribers using the RTBC frequently change the drug prescribed when provided with information regarding a patient's insurance coverage and OOP costs. When that happens, the prescriber is faced with extra steps when selecting an alternative--whether it's for an entirely different medication or just a change in packaging and strength. This one reason is why so many prescribers let the pharmacist sort it out by phone, which may be handled by a nurse, instead of rewriting the prescription. Such rework takes time away from the patient visit and adds to physician dissatisfaction. Interoperability between the EHR system's ePrescribing system and RTBC application must be carefully designed and implemented to pass RTBC results as a new prescription to eliminate clinician rework.
Settling on a pricing model. Because of the way RTBC has evolved, there are varying pricing models for use of the transaction. Pricing may be outcomes based for those payers engaging in significant numbers of value-based contracts. Our research shows multiple pricing models will likely be in place for quite some time and the reimbursement models will support quality measures. These include getting patients on the appropriate, on-formulary drug; avoiding drugs requiring prior authorization when an alternative is available; and improving medication adherence.
Integrating information on payment assistance programs. Another information gap is the unavailability of information on payment assistance programs offered by manufacturers and others. Having this information at the point of prescribing can help the physician identify more cost-effective options, which ultimately improves outcomes and medication adherence and reduces costs. Assistance is available from various sources. Many manufacturers fund coupon and copay card programs to offset the costs of drugs for consumers. They also fund financial assistance for patients' drug copays or other medical expenses through nonprofit foundations. Many states have similar programs. Several payers also offer drug assistance programs, such as CVS Health and Express Scripts' InsideRx.
Such information can be incorporated into the ePrescribing workflow so it is available at the point of prescribing. While this is an opportunity, there are challenges for EHR vendors. They must identify assistance programs, figure out how to integrate the information into their EHR and keep the information updated.
Understanding the patient's financial picture. The prescriber is likely to lack information concerning a drug's affordability. Factors include coinsurance, other insurance copayments, and drug deductibles, as well as the patient's finances. The RTBC only provides a snapshot of a patient's potential OOP cost for a particular drug at a particular time. This varies because payers do not calculate the patient's OOP costs the same way and there is no standard for presenting OOP costs. In addition, the RTBC may not aggregate OOP costs for all drugs prescribed for an individual patient, so the problem is exacerbated when multiple drugs are prescribed at the same time. Other unknown financial factors may affect medication affordability, including income and personal responsibilities.
All of this is unknown to the provider at the point of care, who may have to ask about such very personal information — especially if the patient needs a very expensive drug with a very large copay, such as an oncology medication. Providers may be reluctant to have this discussion and patients likewise may be reluctant to provide such information and keep it available in the EHR.
These kinds of sensitive financial issues must be addressed going forward if drug price transparency at the point of care is to become an optimal tool for providers and consumers.
Moving forward. Considerable headway has been made to streamline processes, reduce costs and improve speed to therapy through advancements in drug price transparency at the point of prescribing. The RTBC will become a valuable tool to help ensure that patients will get the right, most cost-effective approved drug before they get to the pharmacy.
Keep current with Point-of-Care Partners. We are monitoring these developments and are active in the development of — and enhancements to – these and other standards related to ePrescribing. Drop me an email at tonys@pocp.com. I'd be happy to fill you in.