By Pooja Babbrah, Practice Lead, PBM Services
and Jocelyn Keegan, Payer/Practice Lead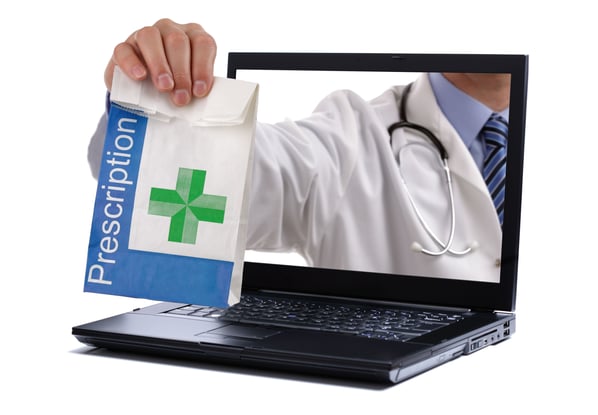 Through recent statute and regulations, the Congress and federal government have finally given recognition to two standards from the National Council on Prescription Drug Standards (NCPDP) for use by the industry. One for electronic prior authorization (ePA) was specifically named in a regulation from the Centers for Medicare and Medicaid Services (CMS) for use in Medicare Part D. This was required under the 21st Century Cures Act. The Consolidated Appropriations Act of 2020 (which funded the federal government for fiscal year 2021) calls for Health and Human Services (HHS) to adopt a real-time pharmacy benefit (RTPB) standard. Although the law does not name the NCPDP RTPB standard as the one to be used, the text of this section of the law does name NCPDP as the potential standards organization for the Department of Health and Human Services (HHS) to review when they do name a standard for this transaction. Together, these are a big deal!
Standards undergird the interoperability of electronic health records (EHRs) and transactions, such as electronic prescribing (ePrescribing) and exchange of patient information. Despite numerous and on-going efforts to develop standards, they fly under the radar and stay down in the weeds as far as most stakeholders are concerned. But they rise to the collective conscious — and national importance — when Congress and the federal government decide that particular standards are mature enough for wide-spread adoption and their use is necessary to ensure interoperability and cost-effective patient care.
Such is the case with the ePA and RTPB standards, as we'll explain more below. There's also a lot on deck in terms of how NCPDP pharmacy can address national priorities, such as COVID-19 mitigation measures, and the Biden administration's health priorities, including addressing the opioid crisis and social determinants of health. We'll cover this in Part II of this blog. Stay tuned.
The back story. Work surrounding electronic prior authorization standard goes back more than a decade and the real-time benefit check date for almost one. They have gotten on the radar at the federal level at this point in time as part of recent efforts to increase efficiency and decrease burden, improve price transparency and consumer-directed care and address the opioid crisis. Let's take a look.
ePA. The need for ePA is easy to understand. ePA is essential in reducing time to therapy, friction — between provider and patient and provider and payer — and costs by aligning payer and provider goals. The "how" is catching up in a big way. Now new technologies, evolving standards, government regulations and ePA's role as a critical tool for value-based care (VBC) have created a perfect storm. The industry has brought ePA to an inflection point, and several leading payers, providers, vendors and standards groups are driving to advance ePA by making automated prior authorization (PA) the norm rather than the exception. This is especially true in the world of VBC.

But there's a catch. There are two ePA standards. The ASC x12 278 for non-retail pharmacy prior authorization transactions was officially adopted in 2009 by the federal government for use by the numerous "covered entities" under the Health Insurance Portability and Accountability Act (HIPAA) of 1996. However, the 278 has struggled to gain a foothold in the way other X12 standards have due to numerous barriers. The standard has incredible flexibility, but it has taken years for use case specific operating rules to gain traction and adoption. One key barrier has been the lack of adoption and enforcement for use of the 278 and its paired 275 attachment transaction, which could share the missing clinical data by prior authorization. As a result, the standard has not achieved a meaningful level of adoption in the industry, and proprietary, portal-based or hybrid solutions have flourished. The NCPDP ePA standard was created to fill the void on the pharmacy side for prior authorization related to medications. However, it did not undergo the official government process for adoption of health IT standards and transactions, which is HIPAA-based. As a result, use of the NCPDP ePA standard was optional between trading partners, but adoption has been strong, and is used by nearly all entities who are doing ePA on the pharmacy side. The naming of the NCPDP ePA standard in the 21st Century Cures Act obviated the need for it to undergo the lengthy and cumbersome exceptions process under HIPAA. Now the NCPDP ePA standard is mandatory when seeking prior authorizations for Part D-covered drugs as required under the Medicare Part D ePA Final Rule.

RTPB. RTPB was developed to show price transparency for a prescription at the point of ePrescribing. Use of this standard will help the prescriber and patient select the most affordable, appropriate drug at the point of prescribing. In turn, this will lower out-of-pocket costs for consumers, improve medication compliance, result in fewer abandoned prescriptions, and save millions of dollars for the healthcare system. The RTPB was intended to be named for use for Medicare Part D, in a rule that was published on May 23, 2019. It requires that Part D plans adopt one or more real time benefit tools (RTBTs) capable of giving prescribers clinically appropriate patient-specific real-time formulary and benefit information. However, the standard was not quite finalized when the rule was published, so use of a real-time benefit "tool" was required for lack of a better term. Now the RTPB standard successfully has been the through the official standards development process. As a result, Section 119 of the Appropriations Act directs the Department of Health and Human Services (HHS) to adopt a real-time benefit tool standard and, specifically, one developed by a standards development organization, such as NCPDP.
So what does all this mean? We have the following takeaways.
Mandatory adoption of the NCPDP ePA standard under Medicare Part D will provide a new wave of energy to automating prior authorization across payers, providers and vendors. In addition, it won't be long before it will be required by private payers as well. In the health insurance world, Medicare tends to drive the market.

In 2020, many states as well as the CMS were forced to reprioritize their efforts to support other initiatives like telehealth, electronic prescribing for controlled substances (EPCS) and the COVID-19 pandemic. As a result, work in areas like ePA were put on hold. Now that CMS issued its final rule at the end of the year, we expect that more states will introduce new bills regarding ePA.

Having a named standard to pull on for pharmacy prior authorization, along with the evolving use cases that include value-based care, will foster improved collaboration and cooperation between payers and providers.

Congressional intent is very clear in the Appropriations Act. Down the road, we expect to see the NCPDP RTPB standard named in a regulation implementing the law. This will remove confusion in the market over the use of proprietary real-time benefit tools, which were developed before the government named a required standard.
Looking ahead. This will be a busy year on the regulatory and standards development fronts. Point-of-Care Partner's Regulatory Resource Center team is closely following developments in all of these areas through various subscription tracking services. To learn more about our services tracking regulations and legislation related to ePA or ePrescribing, visit here. If you're more interested in the broader Interoperability landscape, including regulations, legislation and standards development, learn more about our Interoperability Outlook Subscription Service here. In the meantime, stay tuned for the second half of this blog. Reach out to us for more information at pooja.babbrah@pocp.com and jocelyn.keegan@pocp.com.