By Keith Fisher, R.Ph. Co-lead of the Regulatory Resource Center
It's been a busy legislative spring in the world of electronic prescribing (ePrescribing) at both the federal and state levels. Topping the list are laws and regulations related to the opioid crisis and electronic prior authorization. We've also seen some activity concerning biosimilars. Here's a quick summary.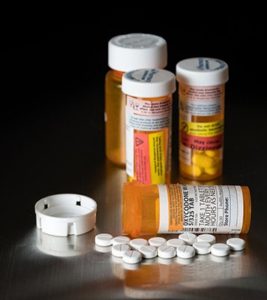 Opioid crisis. America is still grappling with the opioid crisis. Every day, more than 115 people in the United States die after overdosing on opioid, according to government statistics. One way that state and Federal policymakers are fighting back against the opioid epidemic is through legislation that hits the problem at its root cause: opioid prescribing.
At the federal level, both houses of Congress are moving bills affecting opioid prescribing. In fact, the House soon will be taking action on a handful of the 60 major opioid-related bills that have been introduced. Of particular interest is the Every Prescription Conveyed Securely Act​ (H.R. 3528 /S. 2460), which would mandate ePrescribing for controlled substances covered under Medicare Part D by January 1, 2020.
At the state level, we have seen a several-pronged approach. One is to require electronic prescribing for controlled substances (EPCS) for all or some of Schedule II drugs. So far, four states have EPCS mandates in effect; seven additional states have EPCS laws passed but with future effective dates; and an eighth state has an EPCS mandate law on the Governor's desk for signature. Six additional states have EPCS legislation still pending.
States also are ramping up on rules governing controlled substance prescribing, including new limits on prescribing, such as days' supply maximums and limits by prescriber type. Nearly 80% of states have controlled substance (CS) schedule variances as well as CS limitations.
States also are issuing mandates concerning the use of Prescription Drug Monitoring Programs (PDMP). Forty states have prescriber PDMP mandates; all states have dispenser reporting mandates. All but Missouri have a state-wide mandate for PDMP reporting; however, several counties in Missouri have such requirements. Along with that comes new requirements for some states for prescriber registration for PDMP use. States also are beginning to require PDMP integration with electronic health records.
Electronic prior authorization (ePA). A growing number of medications require prior authorization before they can be dispensed. The industry is transitioning to an electronic process to make PA submissions faster and easier, prevent the delays in treatment and find affordable therapies. There currently is no federal mandate for ePA, but that could be changing soon. The Preventing Addiction for Susceptible Seniors Act of 2018, H.R. 5773, just introduced on 5/11/2018, would incentivize ePA for Part D drugs by including it in ePrescriptions incentives by 2021. The bill text talks about ePA using standards adopted by the Secretary and NCPDP. A second bill, Standardizing Electronic Prior Authorization for Safe Prescribing Act of 2018​ (H.R. 4841),​ would require ePA for covered Part D drugs by 1/1/2020.
In the meantime, states have been creating and enacting ePA legislation. More than 30 states have current or pending legislation related to ePA. Fourteen require support for the ePA transaction, while 11 specify use of the transaction standard available from the National Council for Prescription Drug Programs (NCPDP).
Biosimilars. The Food and Drug administration is approving an increasing number of biosimilars and there is quite a queue for products in the pipeline. States are beginning to regulate the substitution practices around prescribing and dispensing of these new drugs. Bills address state adoption or slight modifications of federal definitions, Dispense As Written criteria definitions, and the requirement of notifying the prescriber if a substitution was made. So far 41 states have legislation regulating biosimilar substitution.
Let us help. The exchange of information related to medications is changing rapidly. Want to learn more? Let our Regulatory Resource Center keep you on top of the dizzying world of federal and state laws and regulations—a business imperative for everyone involved in ePrescribing, pharmacy and healthcare. For more information, contact Keith Fisher (keith.fisher@pocp.com).