By Jocelyn Keegan, Senior Consultant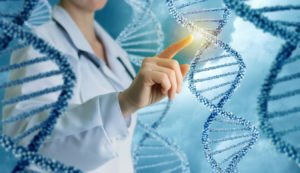 Millions of patients require expensive specialty medications. Before these prescriptions are filled, patients undergo the complex paper-phone-fax processes for enrollment using a specialty pharmacy or "hub" associated with the drug's manufacturer. Recognizing there must be a better way, the industry is taking steps to automate this process. Here are five opportunities to accelerate specialty prescription enrollment.
Eliminating standards gaps. Standards development organizations are working to identify additional or enhanced standards to support enrollment and other aspects of specialty pharmacy automation. For example, Health Level 7's (HL7) FHIR (Fast Healthcare Interoperability Resources) is likely to become the standard of choice to extract relevant patient administrative and clinical data from electronic health records. The National Council for Prescription Drug Programs (NCPDP) is sponsoring a Specialty Electronic Prescribing Task Group. It is investigating how new data elements useful in specialty enrollment can be incorporated in the SCRIPT standard.
Building on ePrescribing. Now that ePrescribing is the norm for most other medications, stakeholders are looking at leveraging its transactions and infrastructure for enrollment and other aspects of specialty pharmacy.
Electronic prior authorization. Through use of the electronic prior authorization standard (ePA) in NCPDP SCRIPT, prospective PA has been automated for ePrescribing and is being adopted nationwide. It can help facilitate PAs that are needed for many specialty medications and get them approved more quickly.
Real-time benefit check. An NCPDP Task Group is working to identify options to support a real-time benefit check (RTBC). RTBC's value lies in its potential for providing real-time, patient-specific formulary and benefit information at the point of prescribing or enrollment. This will help pharmacies and hubs to identify plans as well as formulary and benefits associated with individual patients. This is needed because specialty drugs are often split across medical and pharmacy benefit plans.
Demonstration projects. Industry-sponsored demonstration projects will yield realistic understanding of potential use cases and standards; priorities. Results will create support to drive collaborative standards efforts.
Point-of-Care Partners is heavily involved in laying the groundwork for automating specialty prescribing. The NCPDP Task Group for Specialty Prescribing is chaired by our own Pooja Babbrah and a colleague, Laura Topor. For more information and a sense of the landscape, feel free to contact me (jocelyn.keegan@pocp.com) or Pooja Babbrah (pooja.babbrah@pocp.com).