By Michael Solomon, PhD, MBA, Practice Lead, eCare Management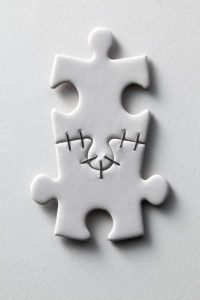 The unprecedented restructuring of the U.S. payer market continues, with three more announcements of payers moving to vertically integrate with pharmacy benefit managers or retail health care companies. Cigna has announced plans to acquire Express Scripts (ESI), the nation's largest pharmacy benefit manager (PBM), and Walmart and Humana are discussing a combination. In addition, Centene now has an equity position in RxAdvance with the stated strategic goals of improving health outcomes, and reducing drug and administrative costs.
While industry experts are justifiably skeptical about the ability of these companies to execute the integration of operations and systems needed to significantly bend the health care cost curve – pointing to past combinations that have not delivered the anticipated cost savings, this new phase of consolidation looks different. In addition to the market forces driving this integration that I identified in part one of this series, the pressure to reduce drug costs is intensifying, technology – particularly the application of artificial intelligence in decision support – is rapidly advancing, and more market-leading players are involved in restructuring. The competitive landscape is shifting and raising the stakes for all payers.
A look inside the information technology portfolios of two of the largest combinations announced recently – Aetna/CVS Health and Cigna/Express Scripts – reveal the potential that exists to transform care models, particularly in the prescribing and management of patients' medications.
CVS Health-Aetna
CVS Health is already working with Epic to leverage its EHR system and population health analytics to produce a drug preference list for MinuteClinic clinicians that is determined more precisely by the patient's specific situation – taking into account past adherence patterns, for example. The two companies are also implementing real-time benefit check to alert the prescriber to member and drug-specific coverage and limitations. For drugs requiring pre-authorization, the data in the Epic EHR reduces the burden of producing the clinical documentation needed.
For Aetna members in the soon-to-be combined entity, the availability of medical and drug data that goes beyond encounters with CVS Health opens up numerous opportunities to provide more meaningful decision support to both clinicians and patients during the medication selection process.
With a richer set of clinical data, Aetna's CareEngine can deliver a higher level of support to clinicians during the medication decision-making process. Potential drug-disease and drug-lab test interactions are more likely to be detected, and drugs known to be clinically effective for patients with particular comorbidities (e.g., diabetes and cardiovascular disease) can be identified, with drug preferences adjusted accordingly (and dynamically). Most decision support systems for medication management therapy lack these essential capabilities because of lack of access to the patient's clinical records.
In regions of the U.S. where CVS Health coordinates care delivered at MinuteClinics with health systems through partnerships (e.g., Cleveland Clinic), and Aetna's Medicity health information exchange has a significant footprint (e.g., Ohio), the opportunity is even greater to share medical and drug data to enable more informed (i.e., more clinically and cost-effective) decisions about a patient's medication therapy.
Cigna-Express Scripts
Driven by management's intent to reign in escalating drug costs by contracting with suppliers to base prices for expensive specialty medications on outcome targets, ESI has invested in technologies that could be leveraged to reduce both medical and drug spend across Cigna's health plans. With specialty medication costs growing much faster than overall drug spending, the integration of Cigna's medical with Express Scripts' drug data would improve the precision of ESI's eviCore analytics platform that supports therapy decision-making involving specialty medications, and make the approval process for these drugs less cumbersome for providers and their patients.
A combined Cigna-Express Scripts entity also creates the opportunity to make ESI partner Mango Health's application to help patients manage their medications broadly available to Cigna members. For value-based drug pricing to work, the payer needs to show that patients under contract are adhering to their prescribed regimens.
In addition to enhancing the meaningfulness of Mango's medication adherence alerts and patient education content, the integration of the app into the workflows of Cigna's care coordinators provides an opportunity to identify members with complex or chronic medical conditions that would benefit from Mango's tools. Care coordinators could also proactively intervene when members using the app show warning signals of adherence challenges.
The strategic value of providing care coordinators with these types of patient-facing medication management tools (and the data and artificial intelligence supporting them) is especially compelling as these combined companies seek to manage patients with complex health issues who are on therapies that include specialty drugs.
These are just a few examples of potential new value created by information technology in combined health insurer-PBM entities. The new paradigm for medication therapy management suggested here will only become real if the silos of data are replaced with unified views of patients' medical and drug activities. The stakes are high for payers to follow through. In a joint commentary, the President of the American Academy of Family Physicians along with Humana's Chief Medical Officer bring the challenge into stark view. They argue that for value-based care to gain sustained traction, physicians need more support in the areas of data transparency, better access to information, and lessening of administrative burdens.
To deliver on these needs, leaders of the newly combined companies must have the strategic focus and resources necessary to integrate the different cultures of the medical and pharmacy benefit organizations. Will they replace the data silos with systems enabling a universal, longitudinal view of their members' medical and drug histories, and expose these records to their providers and members?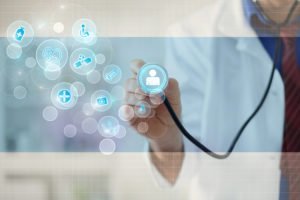 While realization of the benefits of integrated medical/pharmacy benefit management will take time, huge potential is on the horizon to avoid suboptimal care and improve the patient's experience. The payer who delivers has the opportunity to dramatically improve the health outcomes/cost equation and establish itself as a market leader in the new era of value-based care.
To read part one in this series, click here.