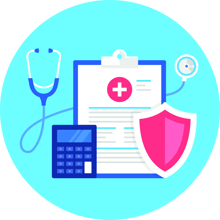 As we start rolling up our sleeves to get to work in 2022, we already are seeing several trends that will continue to transform healthcare in the year ahead. Payers will have their work cut out for them and will be forced to adapt, with many modifications coming sooner than later. Point-of-Care Partners will be reporting on prominent trends as 2022 rolls on, so stay tuned. But we wanted to start off with a handful of trends and some ways in which they will affect payers. Here's a sneak peek.
eConsent
Like most healthcare transactions, consents for patients are moving from paper to electronic. This trend is rapidly accelerating. The new federal interoperability rules will put more responsibility on patients for selecting whom they allow to access their data and under what circumstances. eConsents will be key and will be needed among a broad range of payers, providers and others involved in patient care, such as caregivers.
Looking ahead to 2022: Payers should be reviewing their consent processes and starting to digitize them if they haven't already. It's not just about the technology changeover and what those entail, although they certainly are important. Payers must implement processes and data exchange methods that reflect members'/participants' consent preferences, as well as make sure consent follows members. Payers that do so can retain and expand the member base, as well as create competitive advantage.
The industry's shift to value-based care models and the growth of patient-centered medical homes will require greater patient involvement and more complex consents among payers, providers, and care team members. We expect to see continued movements toward eConsents in the areas of privacy; medical treatment; research, especially for clinical trials; and advanced care directives. Payers also will need to manage audit trails and version controls now that patients will be managing many consents from their end.
Payers also should be getting ready for eConsents for behavioral health issues. Behavioral health is a trend that will take on heightened importance in 2022 due to four drivers: addressing the substance abuse epidemic (which continues vigorously); the behavioral health issues created by the COVID-19 pandemic, including suicide and depression, especially among teenagers; the rise of telehealth for treating behavioral health; and Medicare's expanded coverage of telehealth for behavioral health visits, as detailed in its final physician fee schedule for 2022.  Payers will need to keep up with the ever-changing patchwork of federal and state requirements concerning consents for behavioral health diagnosis and treatment.
Interoperability
Federal mandates, advances in data standards, technology, payment reform (including the move toward value-based care) and employer/consumer demand have moved interoperability to the top of the to-do list in many payer organizations. The focus on interoperability will continue and the provisions of the government's two interoperability rules will continue to cast long shadows as compliance dates kick in.
Looking ahead to 2022

: Payers must recognize that

interoperability is a strategic imperative

—and act on it. It's more than just checking the box to meet federal mandates and adapting infrastructure. Because of its impact on their organizations and stakeholders, payers need an interoperability strategy that is tied to the overall enterprise strategy. Business processes, technologies, financial goals, product design, marketing and corporate culture must be aligned with interoperable data exchange and a transformation to "digital first." Payers cannot expand membership and improve topline revenue and margins without an enterprise strategy that puts interoperability front and center.
The new interoperability rules require more accurate data. For example, payers will need to create accurate provider directories, so payers should be scrubbing their provider data. These directories have a direct impact on patients' understanding of access to care and availability of services. The information can support Medicaid expansion for payers, which is definitely on the Biden administration's radar. Better data quality from providers also is important, so payers might work with providers—and perhaps provide incentives—to improve data quality on their end.
Payers also should pay attention to enforcement of the interoperability rules. Payers should be ready and not expect that industry pushback and lawsuits will get them off the hook. Compliance is on the radar of the Biden administration The Centers for Medicare & Medicaid Services (CMS) just announced it will continue to exercise discretion in enforcing compliance with the payer-to-payer data exchange provisions of its 2020 final rule on interoperability and patient access, which go into effect on January 1, 2022. This will continue until CMS finalizes future rulemaking to address implementation challenges, likely later in 2022.
Payers should be looking ahead to implement a national patient identifier. The inability to match patients to their records, claims and providers has been a pain point for decades. Currently, there is no single way to identify individual patients within and across the health care system. Every organization—out of necessity--created a patient identifier, but they are one-offs, imprecise and not interoperable. The prohibition against federal funding for creating a national patient identifier is likely to be lifted in 2022, more than two decades after it was imposed. This will accelerate work by standards development organizations and stakeholders to create a national patient ID. While this won't happen overnight, it's going to be on a fast track when the time is right. Payers should get involved and be at the table to ensure their needs and concerns are added to the mix—and not fall into the trap of proprietary patient IDs.
Price transparency
Price transparency is an issue that has transcended administrations, as policymakers view it as an essential step to reform the health care system.
Looking ahead for 2022. Payers must be getting ready to comply with the insurance price transparency rule, which is part of group of rules aimed at helping consumers know the cost of a covered item or service before receiving care. CMS will delay enforcement for 6 months, or until July 1, 2022, to give plans more time to comply. After that, CMS is prepared to crack down. According to posted guidance,…" For plans and issuers that are subject to CMS's enforcement authority and do not comply, we may take several enforcement actions, including requiring corrective actions and/or imposing a civil money penalty up to $100 per day, adjusted annually under 45 CFR part 102, for each violation and for each individual affected by the violation."
Payers should be moving toward pharmacy benefit transparency. At a minimum, Part D plan sponsors and most Medicare Advantage (MA) plans are providing a Real-Time Benefit Tool (RTBC) for use by prescribers at the time a drug is ordered. They should have been doing so in compliance with CMS' final rule , which kicked-in on January 2021. Once prices are automated, payers can better compete in the MA market and create efficiencies that will lower costs. The "if we build it, they will come" mentality doesn't work. Payers should be working with trading partners to design RTBC tools to ensure they gain the right efficiencies in their operational workflows.
Burden reduction
When anyone in healthcare talks about burden, prior authorization (PA) usually tops the list. PA--in its current lengthy paper/phone/fax process--is a pain point for patients, providers, and payers alike. However, the government and industry are moving rapidly toward making the process electronic. ePA is essential in reducing time to therapy, friction, and costs by aligning payer and provider goals. The "how" is catching up, with innovative technologies, evolving standards and government regulations coming on line. Despite these efforts, PA is still mostly a manual process, which costs millions in administrative overhead and delays in care.
Looking ahead for 2022. Payers should be making their PA systems electronic and integrating ePA into workflows. Medicare Part D plan sponsors should be ready to implement the Electronic Prior Authorization for Medicare Part D final rule. This requires Part D plans to use the NCPDP (National Council on Prescription Drug Programs) SCRIPT standard version 2017071 for electronic prior authorization transactions beginning January 1, 2022. Medicare adoption of ePA spurs adoption by other public and private payers. Early adopters are likely to save money and create competitive advantage.
Payers also should be shoring up the quality and accuracy of their data. This is essential for compliance with mandates and processes (PA, payment integrity and real-time benefits). Examples include formulary and benefits, definitive identification of the provider, removal of data entry errors, and the recognition of duplicate requests.
Payers should be getting ready to reallocate resources spent on PAs, which currently create mountains of paper and involve legions of staff. Digitization will free up organizational real estate—and reduce costs--for housing all the paper forms and records that are exchanged for all those patients. With eConsents and ePA, nurses—the front line of the PA process— can be redeployed to patient care, while medical directors (whose signoff often is needed) will get time back to focus on clinical and administrative issues. Not as many staff will be needed to handle the few PA cases that require human intervention. Use of artificial intelligence (AI) is another option that is on the horizon. Some payers are exploring interest in AI solutions to further streamline PA processes and free up human resources. Implementing such efficiencies translate into bottom-line savings.
Health Data Exchange
Recent seismic events in the health care system have put the spotlight once again on health information exchange. Now more than ever before, payers need to exchange clinical and other data with each other, patients, and providers. What data will be exchanged—and how it will be exchanged—will be of paramount importance.
Looking ahead to 2022. Payers should get ready to collect and share new kinds of clinical and patient-related data. An example is information on social determinants of health (SDOH). Payers will be collecting SDOH data because of its potential to reduce disparities in care, improve overall healthcare costs and create better patient outcomes. However, this will be challenging because SDOH and related inequities are a black box for many. When it exists, SDOH data do not flow freely between payers, providers, members/patients, and community resources so that disparities can be addressed. That should start to change in 2022. New SDOH metrics will be emerging, which payers will use to analyze their membership, costs, and outcomes. CMS is likely to issue new guidance on SDOH, adoption and payment for Medicare, Medicare Advantage Plans, and Medicaid. Of course, private payers usually follow Medicare's lead. Payers that adopt SDOH early (and there are several that are in the process of doing so), will have a competitive advantage.
Payers also will need to change how they exchange data. Currently, this is challenging because the information flows among a series of health information networks (HINs) and discrete health information exchanges (HIEs). Those entities operate with varying business models, technical requirements, and geographic market areas—not to mention the fact that not all connect with each other. That will begin to change in 2022 when the provisions of TEFCA--the Trusted Exchange Framework and Common Agreement—come on line. (Click here for our TEFCA update.) TEFCA will create a unified, national approach that will allow any healthcare entity—as well as individual patients—to join any health information network, connect with the network and exchange health information on a national basis. Beginning in the spring, the government will begin to authorize "Qualified Health Information Networks" (QHINs), which will serve as on ramps to the many national networks. Payers will need to figure out which of the QHINs they want to do business with and how that will be operationalized.
At the same time, state funding for health information exchanges will be drying up, so payers may need to scramble to find alternative arrangements for data exchange before the QHINs fully come on line.
Conclusion. These are just a few of the trends that will be affecting payers in 2022. Providers also should be aware of overarching trends, such as Diversity, Equity, and Inclusion. DEI constructs will be interwoven throughout healthcare's operations, payment systems and ways to diagnose and treat patients. Point-of-Care Partners is tracking these and other trends. We help clients develop strategic and tactical responses. Want to know more? Reach out to me at teresa.younkin@pocp.com.