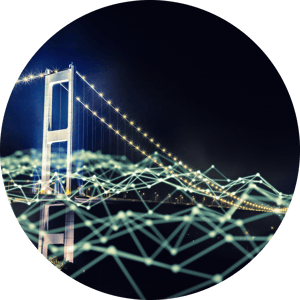 The digital transformation is revolutionizing patient care in new and exciting ways. What's needed are improved tools to help make that happen. 2022 is a new opportunity for the healthcare industry to focus on building up the infrastructure needed. Here are some technologies that may accelerate the path:
eConsent.
The need for an electronic process to obtain and manage patient consents will pick up steam in 2022. The new federal interoperability rules place more responsibility on patients for selecting who they allow to access their data and under what circumstances. eConsents will be key in meeting the needed consents of a broad range of payers, providers and others involved in patient care, such as caregivers. The industry's shift to value-based care models and the growth of patient-centered medical homes will require greater patient involvement and more complex consents among payers, providers, and care team members. Moreover, these myriad consents will need to be managed. Stakeholder organizations that need to manage consent effectively include health systems, researchers, providers, EHR vendors, health information exchanges (HIEs), health information networks (HINS), labs, pharmacies, and payers/health plans.
As a result, healthcare entities should be reviewing their consent processes and starting to digitize them, if they haven't already. It's not just about the technology changeover and what those entail, although they certainly are important. Payers and providers, in particular, must implement processes and data exchange methods that reflect members'/participants' consent preferences, as well as make sure consents follow members/patients. Entities that do so can retain and expand the member base, as well as create competitive advantage.
Working smarter and easier through Artificial intelligence (AI).
AI and Natural Language Processing (NLP) will help healthcare mine and analyze the mountains of data it creates. Far too much healthcare data remains unstructured and untapped after it is created. Health systems and payers plan to adopt more AI-driven automation tools to improve and optimize healthcare operations and clinical workflows, as well as improve administrative processes, risk adjustment and revenue.
We also will see increased uptake of AI subsets: machine learning and deep learning. They will be used in such areas as virtual patient care, diagnoses, predicting outcomes and medical image interpretation. The momentum of AI and machine learning in the healthcare space is behind Intermountain Healthcare's new Data Science and Artificial Intelligence Center of Excellence. It will bring together experts in various disciplines establish a baseline assurance for ethical standards as well as identify disparities in care and improve patient outcomes.
Pharmaceutical and biotechnology companies are using machine learning algorithms to shorten the drug development cycle. In fact, recent findings show that AI can slash early drug discovery timelines by four years against the industry average and generate cost savings of 60 percent.
Finding use cases for blockchain.
More healthcare organizations will be looking to blockchain in 2022 to increase transparency and trust, and reduce transactional friction. An example is Avaneer Health, a consortium that includes IBM, Aetna, the Cleveland Clinic and Anthem. The group aims to leverage blockchain technology to create greater transparency and security as well as ease inefficiencies in the healthcare system.
Beyond using blockchain in addressing supply chain issues, pharmaceutical companies also will be using the technology to make the clinical trials process more efficient. Blockchain additionally can help manufacturers fight fraud and theft with provenance verification.
Correctly identifying patients..
For a variety of reasons, the healthcare system cannot identify patients with 100% accuracy. This hinders interoperability, creates administrative burden and puts patients at risk. 2022 will see significant progress in correcting this problem by addressing pieces of it. For example, there is the newly released Project US@ Technical Specification Final Version 1.0 , which provides unified specifications for patient addresses. A new companion guide offers healthcare organizations help with implementation. The aim is to offer a unified method for representing mailing, physical, billing, and other addresses, to help improve patient matching.
In addition, there will be work on the creation of a unique patient identifier. We anticipate legislation removing a statutory prohibition for federal funding for developing this basic tool, which is needed to correctly match patients to their records, facilitate billing and track treatment progress and outcomes. Once federal backing is green-lighted, we expect full-bore efforts by the industry to coalesce around solutions.
Looking ahead.
These are just a sample of the innovative digital trends that we'll see in 2022. Point-of-Care Partners (POCP) is here to help. Our team of experts tracks trends and can develop and improve strategies to help your organization meet the challenges and opportunities ahead in 2022. Reach out to me at ken.kleinberg@pocp.com.